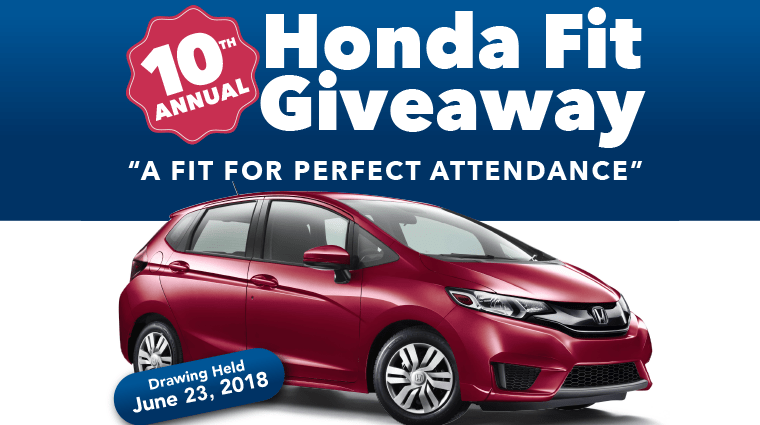 School is out for the summer!
Ten Country @ 97.3 and Bill Pearce Courtesy Honda are getting set to giveaway a 2018 Honda Fit to one lucky high school senior that went to school…..every day!  It's a fit for perfect attendance! 
Join us for the giveaway party and end of school celebration Saturday June 23rd at Bill Pearce Courtesy Honda on Kietzke Lane starting at 12 noon.  We'll be serving up Papa Murphy's pizza, Model Dairy ice cream, and live entertainment on the Jam Pro Music Factory stage! 
One lucky high school senior will be driving off in a brand new 2017 Honda Fit from Bill Pearce Courtesy Honda.  It's a Fit for perfect attendance.  Congratulations to the class of 2018!