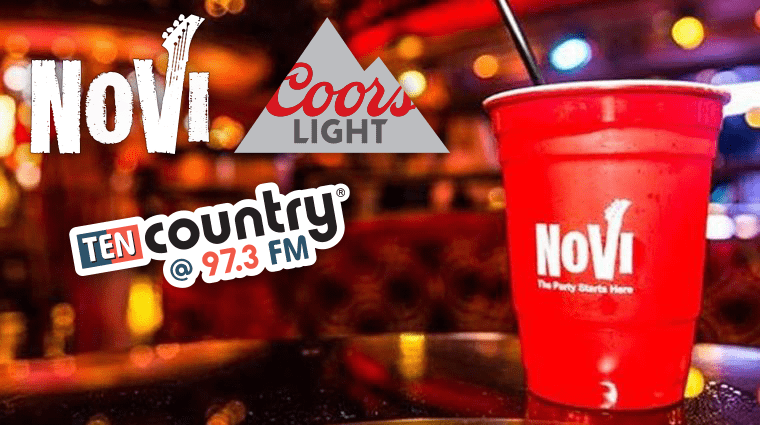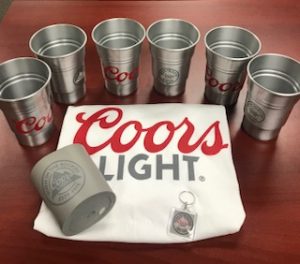 NOW you can make your Fridays a TEN!

Join Ten Country @ 97-3 on Friday nights at NoVi inside the Eldorado at THE ROW for Red Cup Fridays! Come party with us from 9-Midnight!  Enjoy $3 "you call it" drinks with the purchase of a $5 Red Souvenir Cup from 9 to 11!
PLUS, thanks to Coors Light we are making your Friday nights at NoVi even better!  Sign up below and you could win Coors Tumblers, Swag, and FREE Drinks for you and five friends!  (from 9p to 11p).  We will call the winner every Wednesday afternoon (after 12p) to make sure they can come this week… look for our phone call!

It's Red Cup Fridays inside NoVi at The Eldorado with Coors and Ten Country @ 97-3!  (must be 21)
We draw a winner every Wednesday afternoon… SO, hit the "enter" button if you'd like to win this week's "Coors NoVi Prize Pack" for you and up to 5 of your friends!  (Look for our phone call on Wednesday afternoon)!