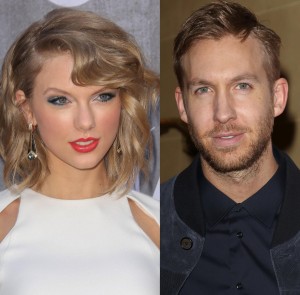 I don't know how Taylor Swift's cats are going to take this, but E! Online says she and Calvin Harris are talking marriage.  A source says they're already living together, and thinking about making it permanent.

"They are definitely talking about their future together and the possibility of one day getting engaged.  Making it work, despite their huge demanding schedules, and her tour, has proved to both of them that this is something that is serious and that could last.  It's really cemented their commitment to one another."

Taylor's rep says they're not living together.