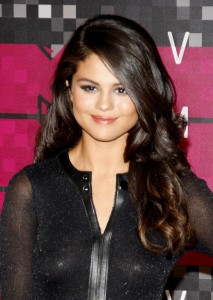 "Forbes" released its annual "30 Under 30" list, featuring, quote, "do-gooders, bright stars, and prodigies, who are reinventing the world."  There are 600 people on it, because there's a Top 30 in 20 different categories, including Hollywood, Music, Sports, Finance, Law, and Science.

The only real rule, other than them being younger than 30, is that there couldn't be any repeats from a previous year's list, so there are a few seemingly glaring omissions, like Jennifer Lawrence, Taylor Swift, and Ed Sheeran.
Here are some of the celebrities who made this year's list, along with their age:
Hollywood:
"Star Wars: The Force Awakens" stars Daisy Ridley and John Boyega, who are both 23.
"Empire" star Bryshere Gray, who plays Hakeem Lyon and also raps under the name Yazz, 22.
Emilia Clarke from "Game of Thrones", 29 
Dakota Johnson from "Fifty Shades of Gray", 26 
Alicia Vikander from "Ex Machina", 27 
Zosia Mamet from "Girls", 27
Brie Larson from the movie "Room", 26 
Pete Davidson from "SNL", 22
Matt McGorry from "How to Get Away with Murder", 29
Sports:
NBA star Stephen Curry, 27
Female Little League superstar Mo'ne Davis, 14
Carolina Panthers quarterback Cam Newton, 26
Seattle Seahawks quarterback Russell Wilson, 27
Golfer Jordan Spieth, 22
Music: 
Shawn Mendes, 17
Halsey, 21 
Brothers Slim Jimmy, 22, and Swae Lee, 20 from the rap group Rae Sremmurd
Nick Jonas, 23 
Demi Lovato, 23 
Selena Gomez, 23
Fetty Wap, 24 
The Weeknd, 25
Jason Derulo, 26
Grimes, 27
(Here are direct links to the Hollywood & Entertainment, Music, and Sports categories.) 
Plus-size model Ashley Graham (28) also made the list in the Art & Style category.
The Hollywood list also includes three of the stars from "Straight Outta Compton" , the 28-year-old guy who played Eazy-E (Jason Mitchell), the 27-year-old who played Dr. Dre (Corey Hawkins), and Ice Cube's son, O'Shea Jackson, Jr. (24). 
(You can get to any of the other categories through this link.)